Multi-Layer Pouch Cell Assembly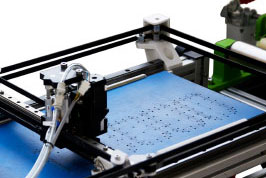 Cutting System
Mechanical or laser based cutting solution for anode, cathode and separator materials. Flexible system capable of quickly cutting different materials in many shapes and sizes.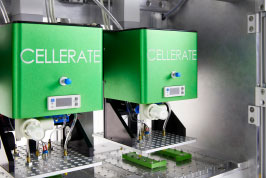 Stacking System
Designed for rapidly exploring new cell geometries and materials, the Stacking System is compact and easy to reconfigure. Swappable handling heads enable Li-metal, solid-state chemistries, and curved electrodes to be used, and straight stacking helps cells remain stable when electrodes swell.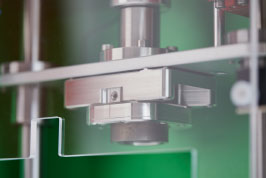 Multi-Functional Press
Space saving press tool solution capable of pouch forming, 3-side pouch sealing and electrode stack lamination. Additional press functions under development and available upon request.
Contact us to find out more about Cellerate's flexible solutions for rapid cell prototyping
Unleash the Full Potential of Your Technology
Cellerate provides an integrated workflow which allows for fast and flexible cell development. Use Cellerate systems to build reliable prototype cells in the 1 to 20 Ah capacity range. Quickly reconfigure the cell shape, size, and materials to evaluate new technologies in an application environment.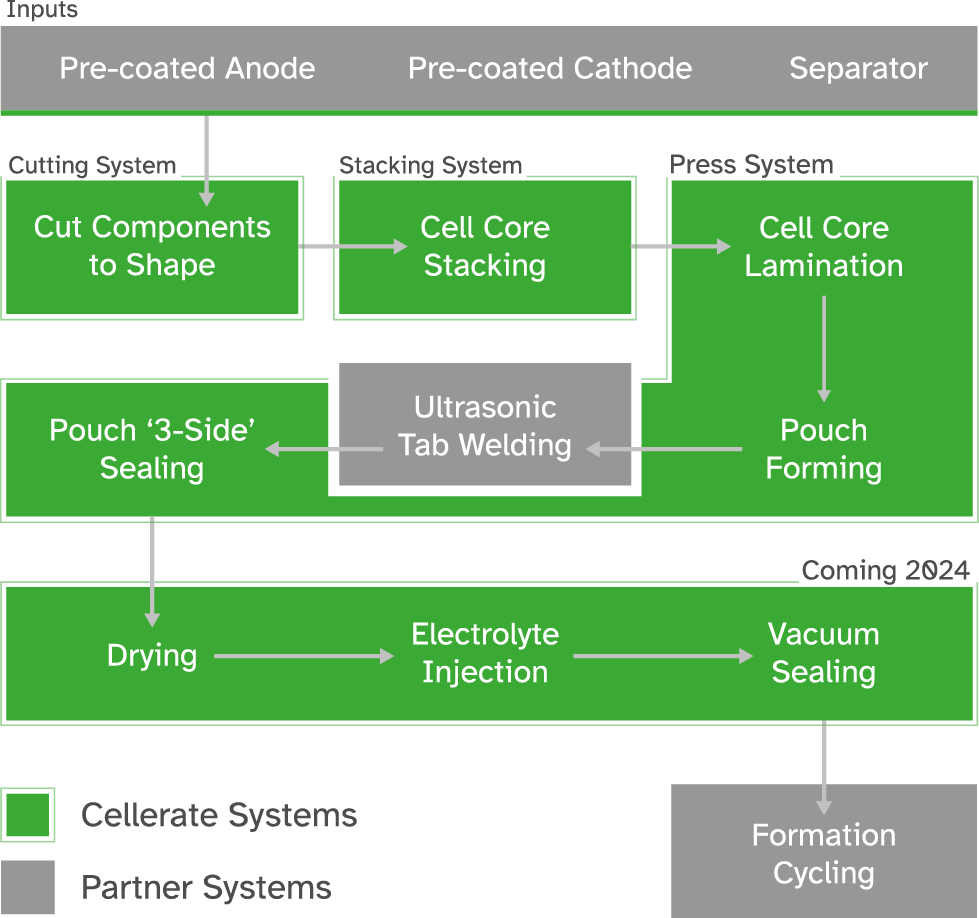 Cellerate's flexible solution for rapid cell prototyping enables optimised cell design for organisations that want to produce 100 to 1000 multi-layer pouch cells per week. The three elements of our system work together to allow you to explore novel cell formats and prototype application-ready cells while saving on both lab space and staff time.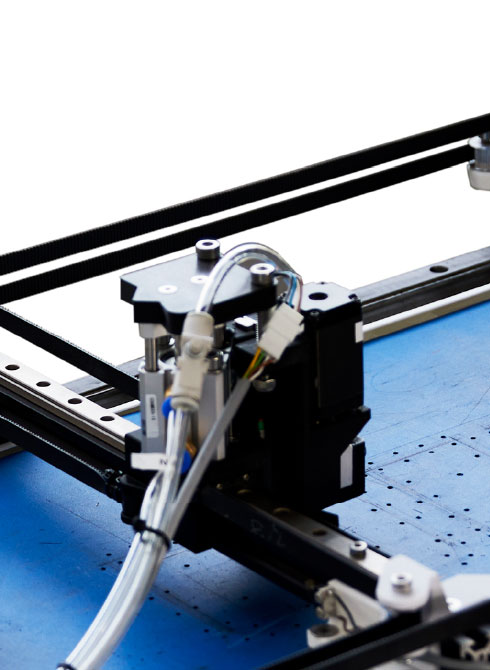 The Cutting System is available with laser-cutting and blade-cutting capabilities, and it includes an intuitive user interface for seamless operation. Despite its compact size, it's capable of throughputs up to 1000 electrodes per hour, and includes advanced features such as automatic unloading of cut components and automated electrode inspection.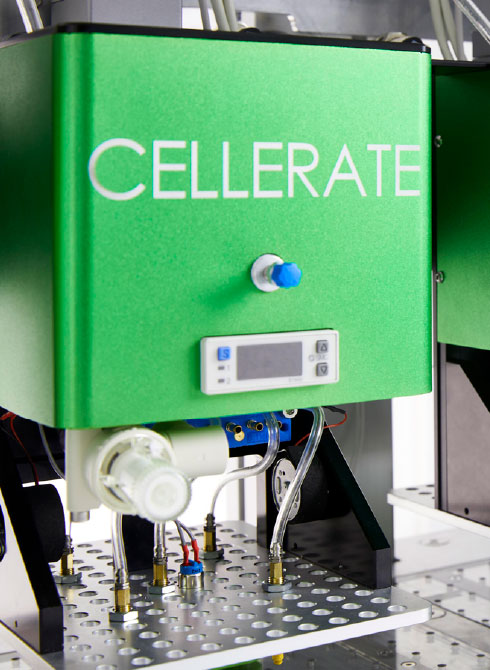 The Stacking System automatically stacks pouch cells in custom geometries for a diverse range of applications. It's easy to reprogram for making different cell designs, can make 2 x 40-layer cells per hour, and can achieve a maximum stack height of 200 cell layers.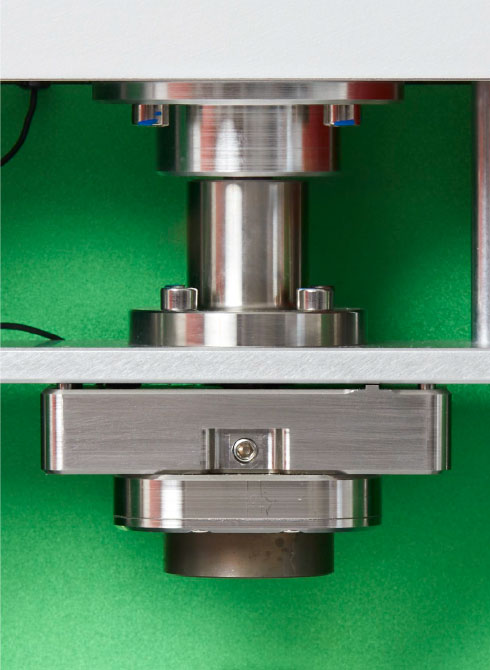 The Multi-Functional Press
The Multi-Functional Press replaces three large presses with one, space-saving unit. This is our all-in-one solution for consolidating the pouch forming, cell lamination and 3-side sealing processes. It fits inside a 2-port glovebox and can be customised to enable further capabilities.
Designed by
Battery Scientists,
For Battery Scientists
Unleash the potential of your chemistry. Benefits of Cellerate's innovative approach to cell prototyping include:
Quick changing between cell geometries.
Creation of application-specific demonstration cells.
Exploration of performance at a larger scale.
Easily adaptable to different electrode materials and separator types.
Argon glovebox and lithium metal compatible.
Want to make better batteries faster? Contact us!